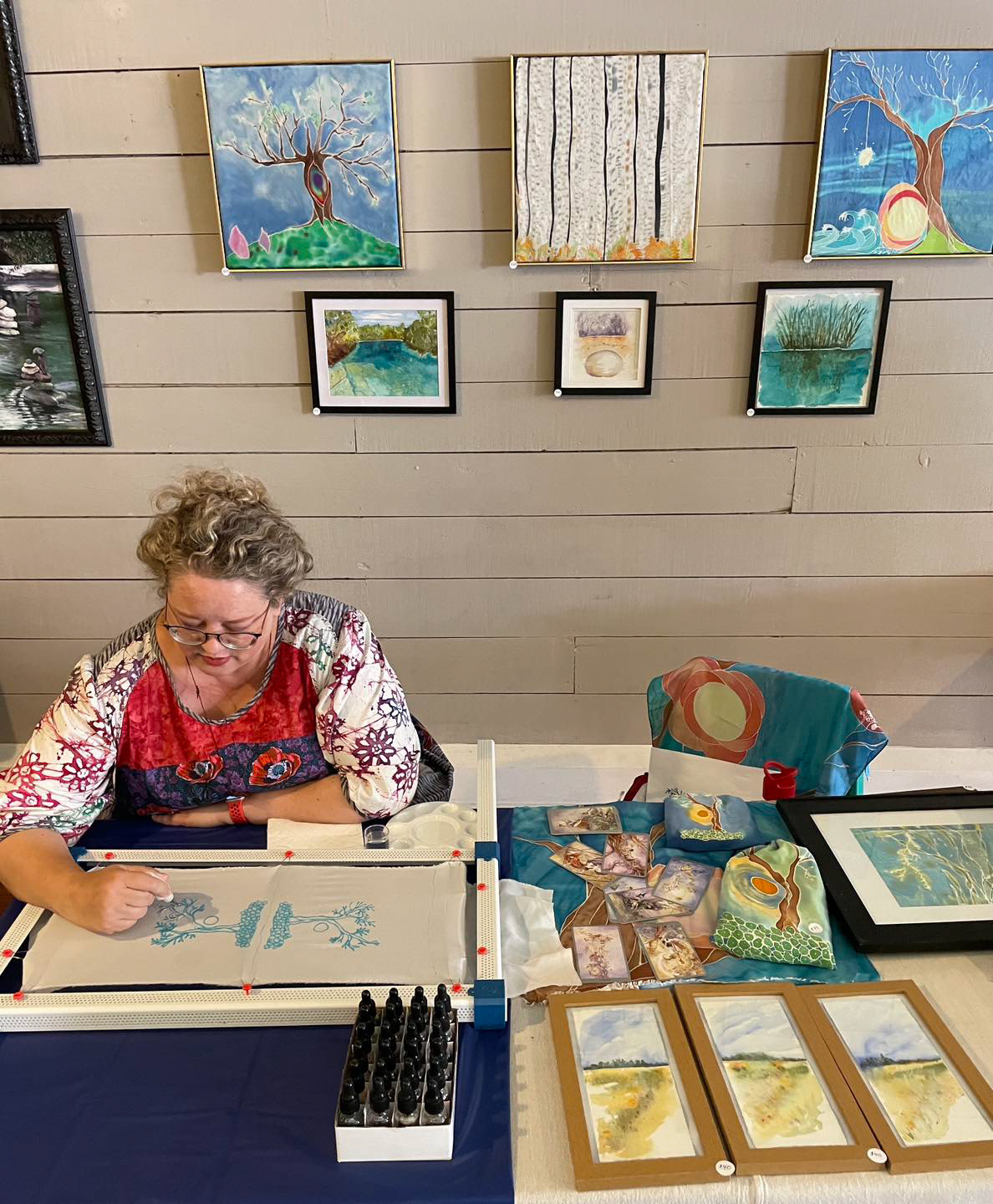 The San Marcos River Appreciation Festival this past weekend gave me a chance to do a couple of silk painting demonstrations. The 9 other artists at the art exhibition were all chosen for their River focused art or their contribution to the Martindale community. 

I enjoyed answering questions and talking about fashion sustainability and the role of upcycling and air drying in improving water quality and reducing electricity use.
My favorite moment was selling a Wild Rice watercolor to a woman whose Masters Thesis at the university was about this endangered species.