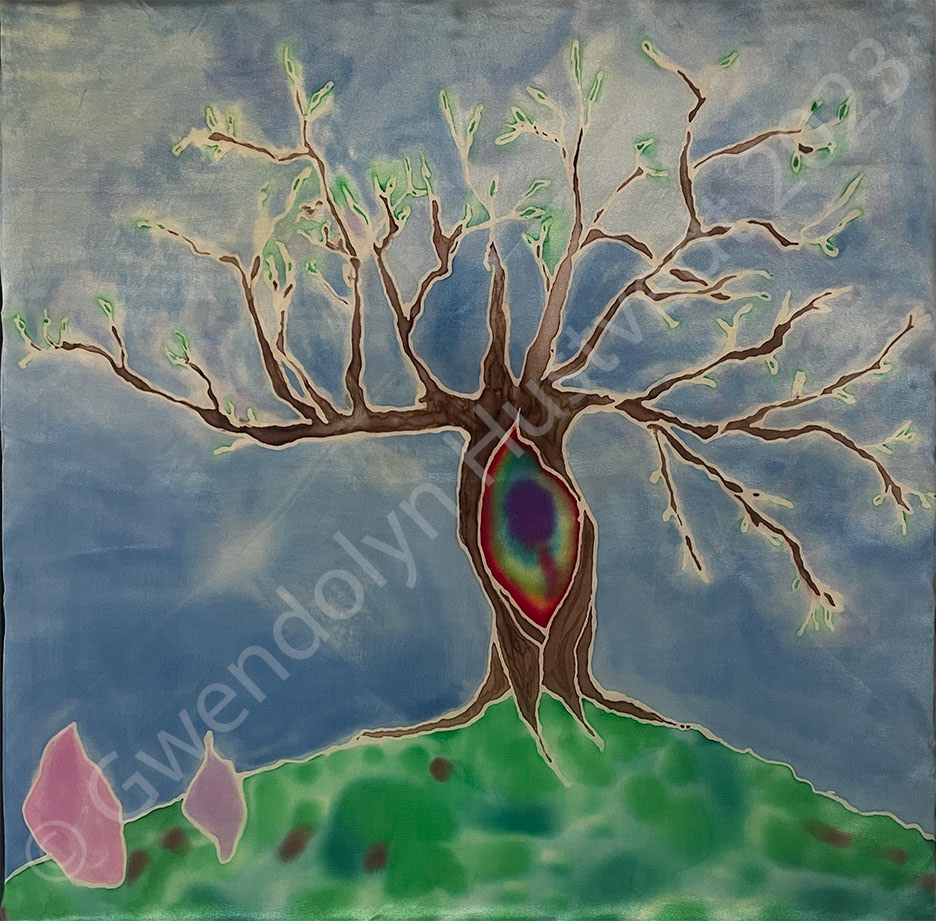 When the
San Marcos Art League
announced their June Perspectives on Pride show, I was inspired to make a tree themed silk painting for the exhibit. 
The inspiration was a tree right outside my building at Texas State University. One of the things I love about working at Texas State are all of the old oaks that are honored and protected within the campus. This one has seen some weather, but has survived.
I added the "crystal" shapes to suggest the waves of support that can emanate from an old, established life. My rootedness in my community not only provides a point of pride, but also nurtures the future.
The 18x18 inch painting mounts nicely into a floating frame.